Juxtaposing Maria
I created a yin yang, high contrast juxtaposition. My subject is Maria from Michelangelo's Pieta. I am playing angel and devil, or glory and sorrow. I shot this with the Canon 24-70 f/2.8 L.
Angel Maria: Daylight from window, back lit.
ISO 100
38mm
f/5.6
0.8 sec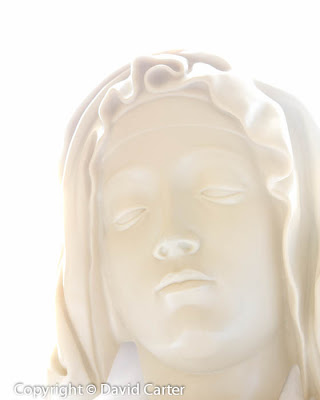 Devil Maria: lit with two speedlights using diffusers and an amber gel.
ISO 100
24mm
f/5.6
1/2000 sec with high speed flash sync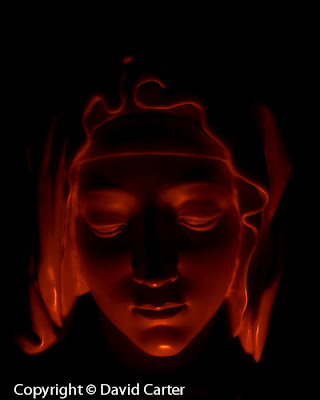 That's it for now. Dave out.